Basic Fishing Trip Pricing
Additional space is available for larger groups
$450 – 1 person basic fishing trip
$500 – 2 people basic fishing trip
$550 – 3 people basic fishing trip
$600 – 4 people basic fishing trip
$700 – 5 people basic fishing trip
BOOK NOW
20% deposit required to reserve your trip
Call Kris Hebert (504)329-4882
Morning or Afternoon Fishing Trips Available
We offer fishing trips during the morning and evening based on availability. The length of our fishing trips vary and generally last from 4-6 hours, depending on catch limits, daylight hours and schedules. A 20% deposit is required at the time of booking to reserve your trip and/or your stay with us. We accept Credit Card payments, checks by mail as well as cash.
Morning Trips
For a morning trip, we leave around sunrise and return at noon.
Afternoon Trips
For an evening trip, we leave afternoon, approximately 1:30 pm and return before dark.
Fishing Reports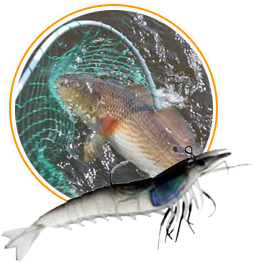 Louisiana Sportsman
Tide & Weather Reports
National Oceanic and Atmospheric Administration
Louisiana Department of Wildlife and Fisheries
Louisiana Department of Wildlife and Fisheries
I provide rods & reels, bait, tackle, fuel, fish cleaned and packaged, water, soft drinks, and a great time.
Spring/Summer – warm weather longsleeves and pants (sun/gnats)
Fall/Winter – warm clothes
Wind breaker – when its cold on land, its twice as cold on the water
Sun protection (lotion, hat, ect…)
Rain gear
Camera (although I will take photos of your trip as you catch fish)
Ice chest (for hauling home your catch)
Louisiana Fishing License OR "Charter Passenger License (3 day)" 888-765-2602 or Louisiana Wildlife and Fisheries Licensing
Safety is always first!
We work hard to maintain a pleasurable fishing trip and a successful voyage. Our captains are licensed by the USCG and trained to operate under safe conditions. It is the charter captain's decision to postpone, cancel or cut a trip short at anytime due to unsafe conditions such as poor weather.
All of our vessels are inspected by the US Coast Guard, are well maintained, clean, comfortable and offer a stable fishing platform. Approved life jackets are provided and must be worn when instructed by the captain and by law.